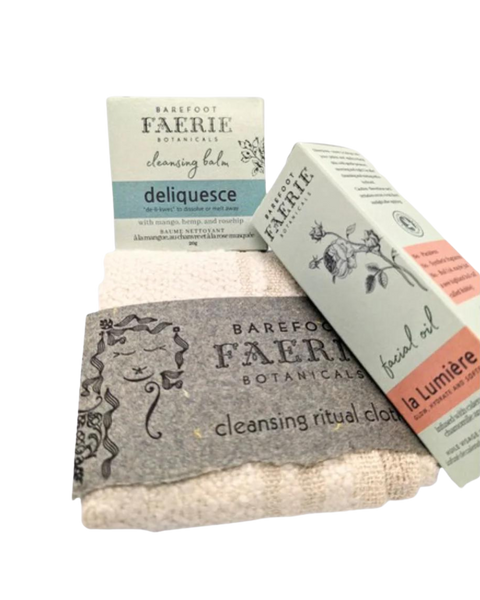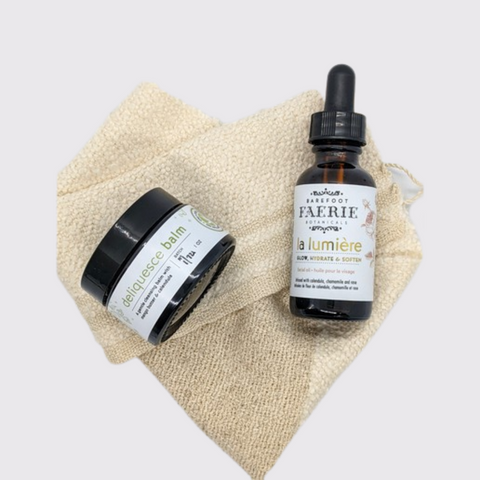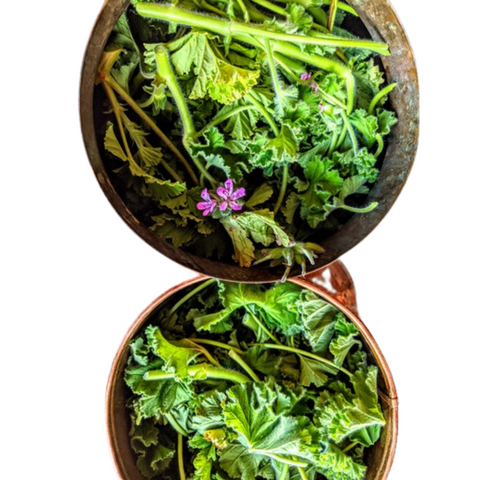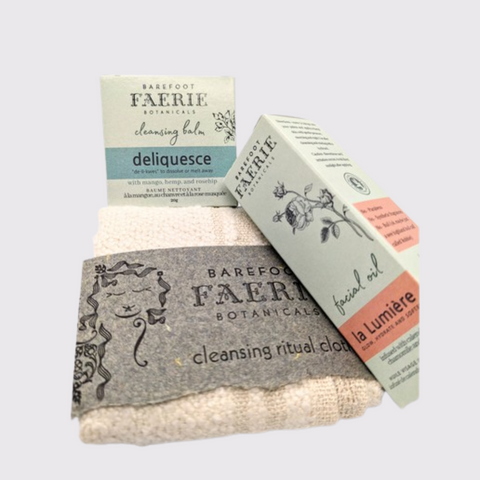 Robertson's Farm & Apothecary
Cleansing Ritual Trio (Cleanser, cloth and oil)
Everything you need for the ultimate home spa experience!
Contains:
2oz Deliquesce Balm
Cleansing Ritual Cloth
1oz La Lumiere Face Oil
After cleansing with our cream to oil cleanser, hot steam your face with a beautifully hand woven wash cloth from my favourite Nova Scotian weaver. (Pia @ Wonderous Woolerie).  Follow up with a heavenly mist of Hydrosol and then let your skin drink in the nourishment of La Lumiere Face Oil.