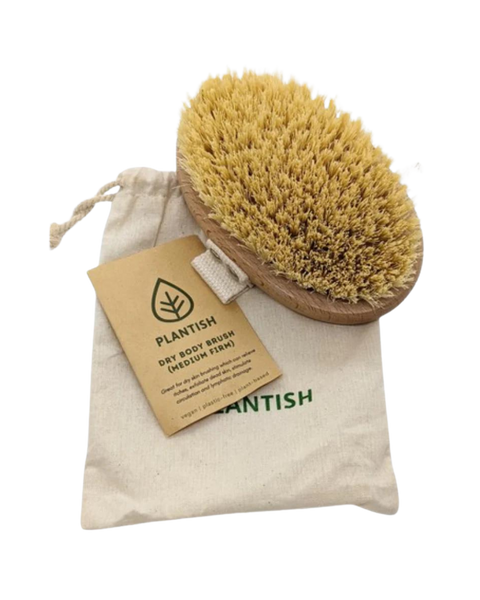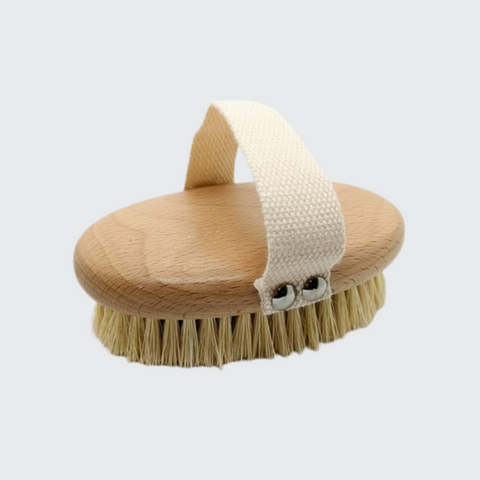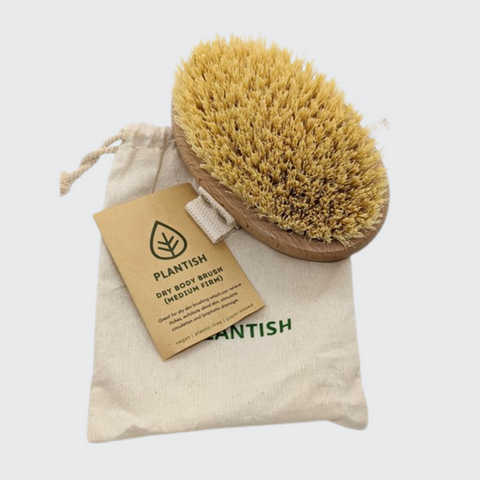 Robertson's Farm & Apothecary
Dry Body Brush (Plastic free)
Dry body brushing encourages blood flow and lymphatic movement. Circulation!
This helps detoxify your skin and unclogs pores, making it easier to sweat and eliminate toxins.
Abhyanga is an Ayurvedic massage technique that uses dry brushing and oiling as part of its ritual.
Body brush is plastic free and 100% Vegan.
Made with natural agave sisal bristles and a beachwood handle.
Please note, the natural nature of this brush makes it Medium/Firm.
I would encourage washing with natural soap a few times to slightly soften the bristles.
Comes with cotton drawstring bag.
Directions
Try this with your body brush -
Brush your body all over, starting at the feet.
In long sweeping movements brush towards the heart from all directions.
Warm a little Abhyanga Oil in your palms and sweep the oil all over your body in the same directions. Don't forget the scalp.
Wait 5 minutes if you can.
Jump in a warm shower and wash as usual trying to avoid soaping your body.
After showering pat dry with a towel.
Your skin will be left radiant, silky and smooth.
Mentally, you will feel invigorated and calm all at the same time.