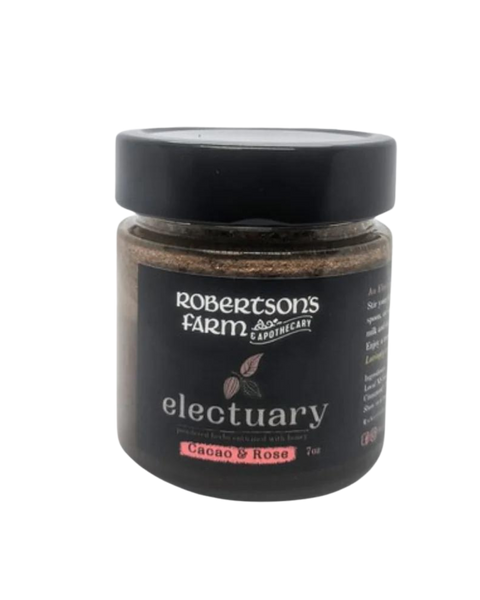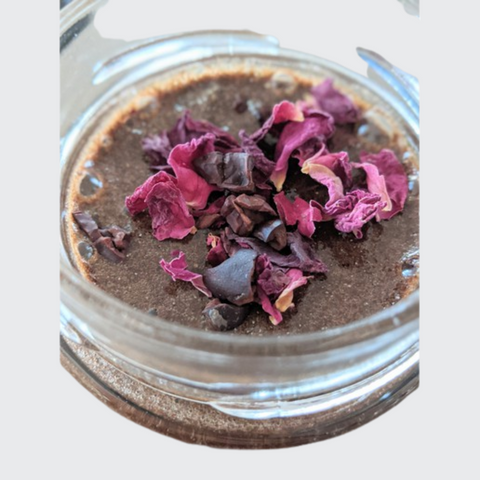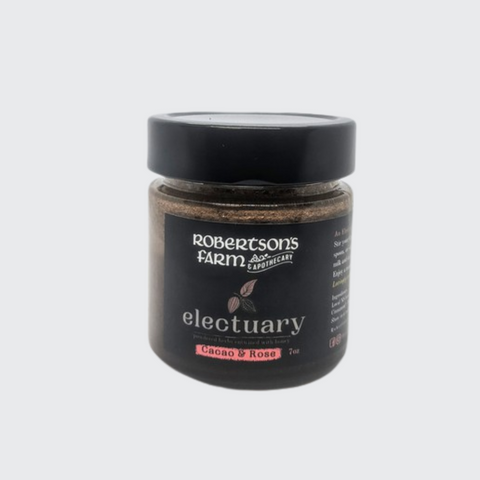 Robertson's Farm & Apothecary
Cacao Rose Electuary
Electuary: A medicinal, powdered substance mixed with honey.


A teaspoon of this rich, nutrient dense cacao honey will leave you in a dream like state whether you spread it on your toast, melt it into your coffee or spoon it straight from jar to mouth.


Our Cacao Rose Electuary is loaded with organic cacao, ayurvedic herbs and farm grown greens that are attuned to the female form.
Directions
Enjoy a tablespoon a day mixed into hot water/milk or spread onto hot buttered toast.
Ingredients 
Cacao* - Natural superfood, high in nutrients and a rish source of anti-oxidants.
Ashwaganda* - Mineral dense, adrenal strengthening and hormone regulator
Shatavari* - An adaptogenic herb that contains phyto-estrogens and a host of micro-nutrients. (vit c, iron, manganese)
Maca*- Tonifies the female reproductive system.
Nettles* - Can increase the overall health of the female reproductive system with minerals and nutrients.
Red Raspberry - known to balance female hormones and can have anti-oxidant effects.
Red Clover - Helps alleviate discomfort caused my PMS and hot flashes
Ceylon Cinnamon* - Loaded with anti-oxidants
Rose - Enhances mood and hugs the heart.
Honey - Local from the Annapolis Valley
Sprinkled with cacao nibs and rose petals.
*organic
Content weight is 9oz