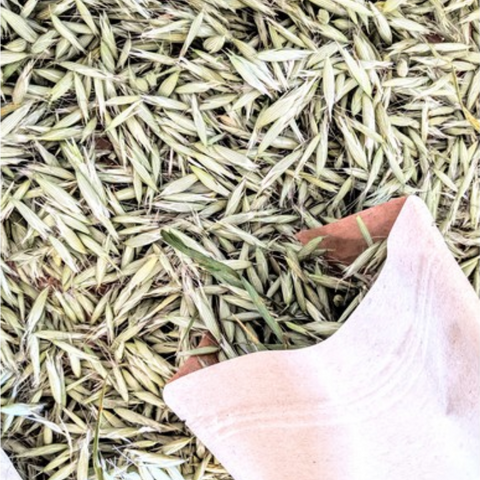 Robertson's Farm & Apothecary
Milky Oats (Avena Sativa)
Milky Oats (Avena Sativa) are harvested at their milky, latex stage to retain their medicinal powers.
Milky oats are known as a nervine and trophorestorative for the nervous and endocrine system. Oats have now become a food for the nerves! They nourish the nervous and adrenal system with soothing powers. Milky oats can ease the fire in high anxiety, irritable and stressful situations. Think about it as coating your stress levels in ice-cream.
We use local, organically grown oat groats and harvest them at their peak of perfection. Add to tea blends or long slow infusions for a soothing cuppa.