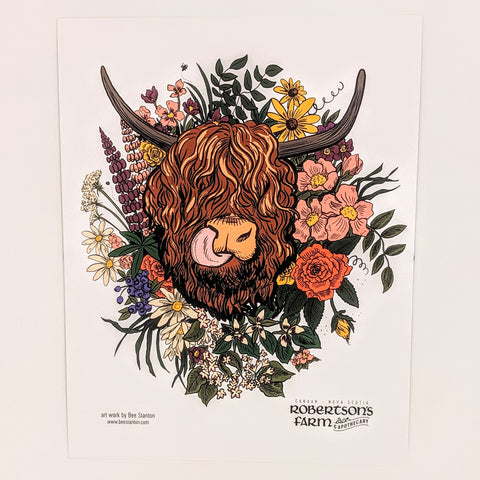 Robertson's Farm & Apothecary
Rosie Red artistic print
This artwork is an ode to Rosie, our cow that brought us beautiful calves every year, was so gentle in nature, but sadly had to leave us too soon.
She is missed often by us all. 
Here she is surrounded by Nova Scotia flora with her signature tongue up the nose look.
Bee Stanton is an artist from Halifax, NS and has captured Rosie so perfectly here. 
11x14 paperboard stock.