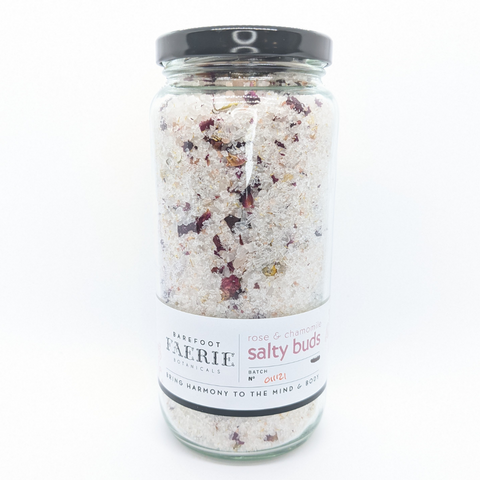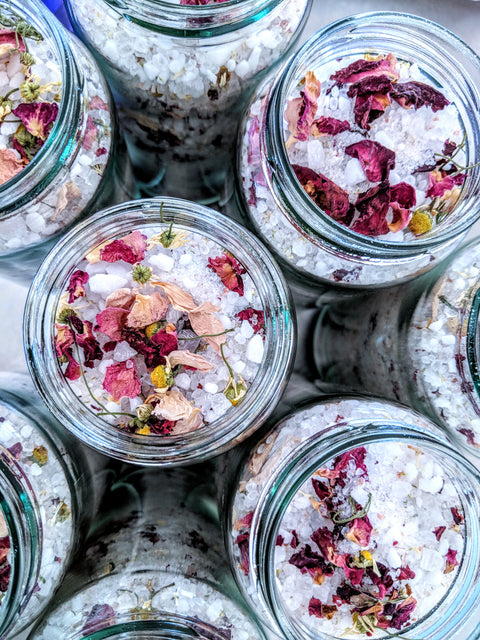 Robertson's Farm & Apothecary
Salty Buds
Sea, Epsom & Pink Himalayan salts blended with flowers and essential oils create a soothing bath/foot soak.
Oils of clary sage, chamomile, rose (blended), lemon and clove create a sensual bath or foot soak for moments when you need to re-focus and relax.
Directions
Add 2 tablespoons to bath water, jump in, inhale deeply and just 'be' in the moment.
Ingredients
 Epsom salts, Pink Himalayan salt, rock salt, rose petals and chamomile flowers, Clary Sage, Rose blend, Chamomile, Clove and Lemon essential oils. 
Packaging
500g glass jar.